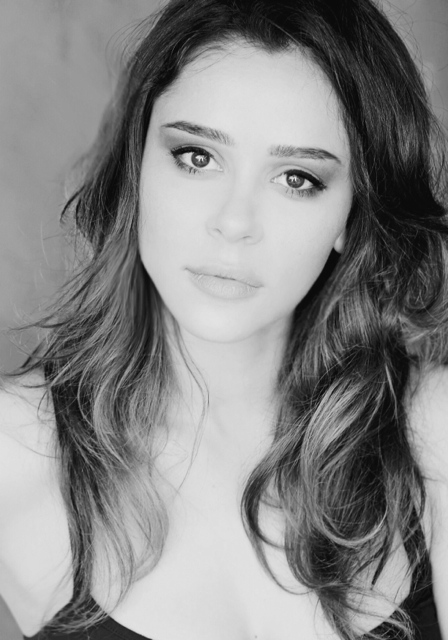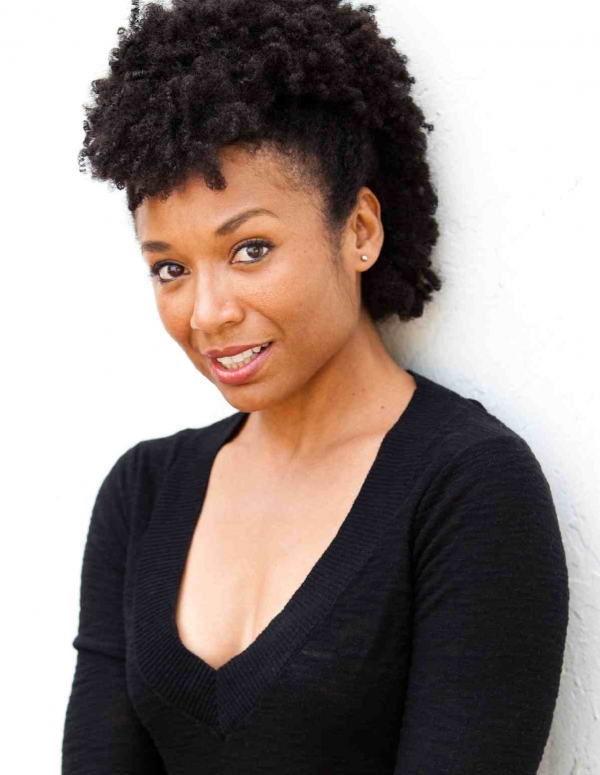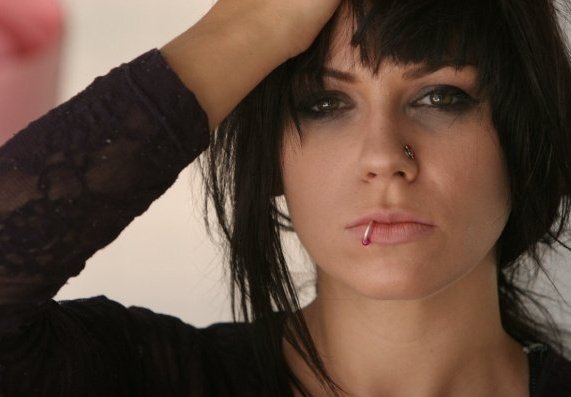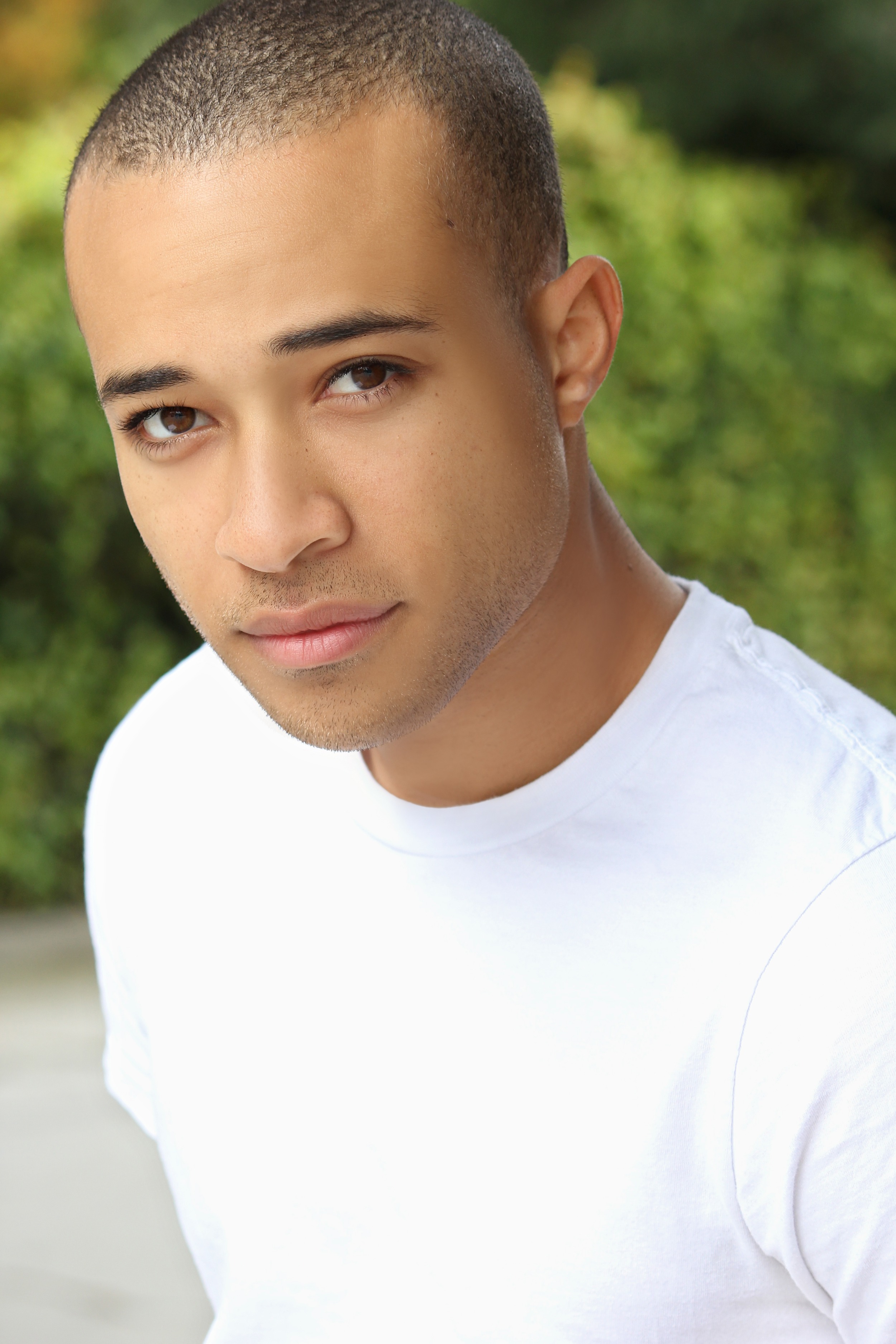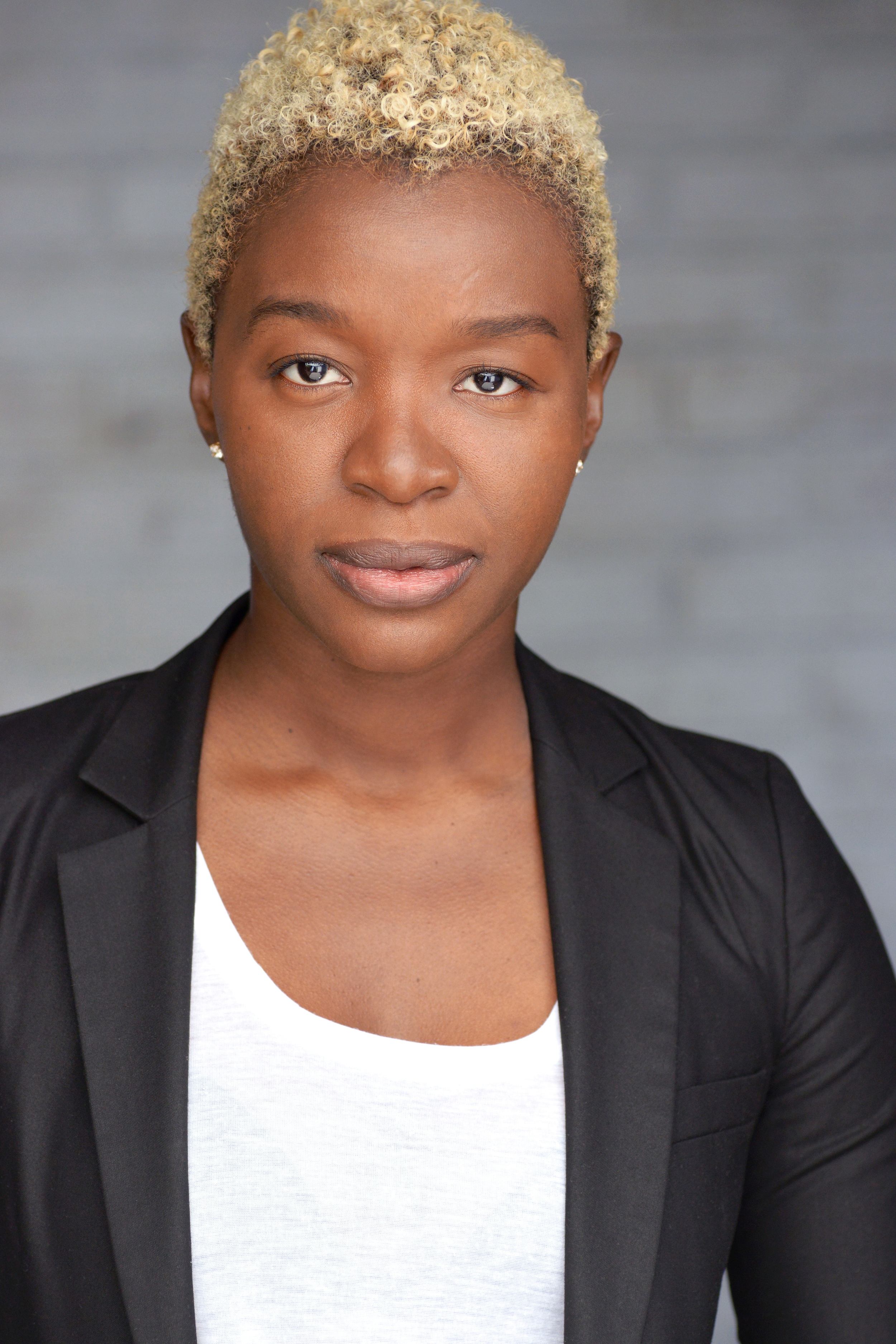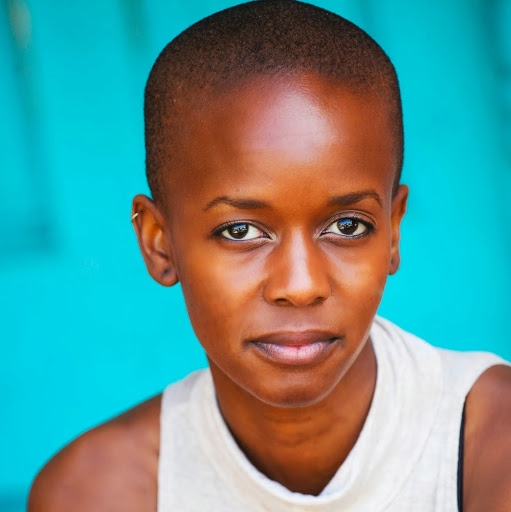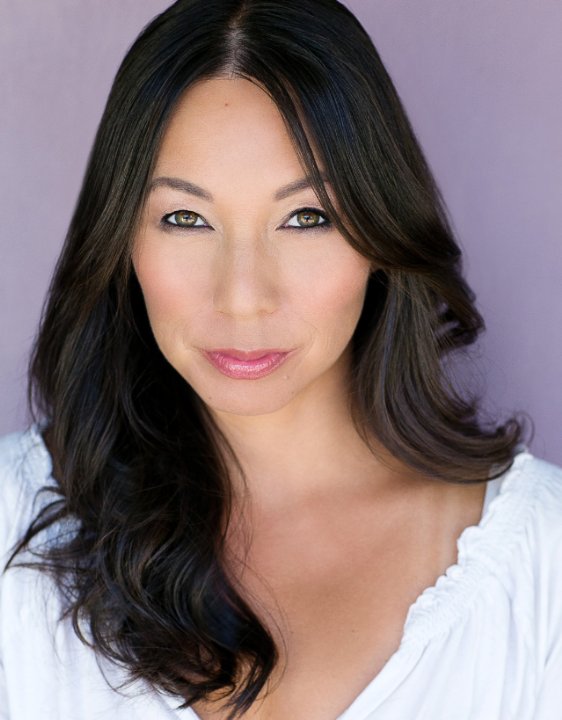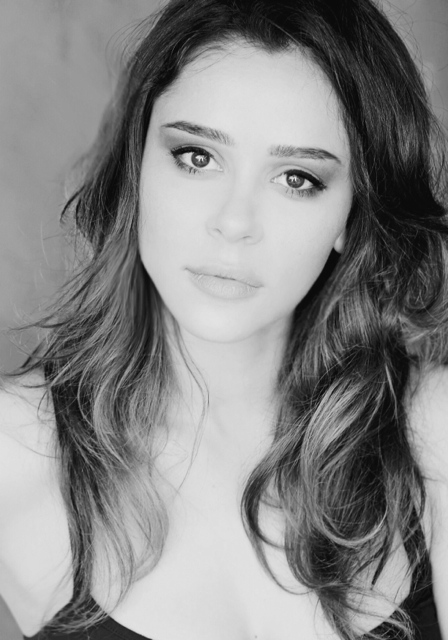 BELLA DAYNE as Krystal
Bella Dayne was born in Berlin, Germany. She showed a passion for acting at a young age and starred in many plays. But it wasn't until she moved to New York City in 2010 to attend the Stella Adler New York Conservatory that she pursued acting professionally. She began her acting career after moving to Los Angeles and starring in independent features such as Nick Cassavete's YELLOW and the French film LAYOVER. She can be seen in various productions by CBS, CW, ABC, FX and the online comedy channel FunnyOrDie. Her most recent appearances include FX's AMERICAN HORROR STORY and ABC's THE GOLDBERGS.
LEITH BURKE as Marcus
Leith was born to Jamaican parents in New York and raised in New Jersey where he graduated from St. Joseph's High School in Metuchen. His accountant father worked for United Artists, and his mother was a reservations manager for Eastern Airlines. His parents introduced him to a passion for film, theater and travel that would continue throughout his life. After a brief stint at Kent State University in Ohio, then San Jose State in California, he went on to earn an M.F.A. from the American Conservatory Theater in San Francisco. From there he worked steadily in regional theater across the country including: the Oregon Shakespeare Festival; the San Francisco Shakespeare Festival; Berkeley's Shotgun Players; tours with the San Francisco Mime Troupe; San Jose Rep; the Magic Theater; the Guthrie and others. In New York he worked on and off-Broadway, including Judgement at Nuremburg with the late Maximillian Schell. He also began working in television with appearances on Law and Order. Space, opportunity, and sunlight brought Leith back to Los Angeles where he continues to live and work with his family. Past television includes: Grey's Anatomy; 90210; Parenthood; NCIS; Criminal Minds; CSI: NY; Numbers; and the West Wing. He can be seen in the current season of Tyler Perry's The Haves and Have Nots, and is rehearsing the role of Banquo in A Noise Within's production of Macbeth opening in March 2014. For more info: Leithburke.com.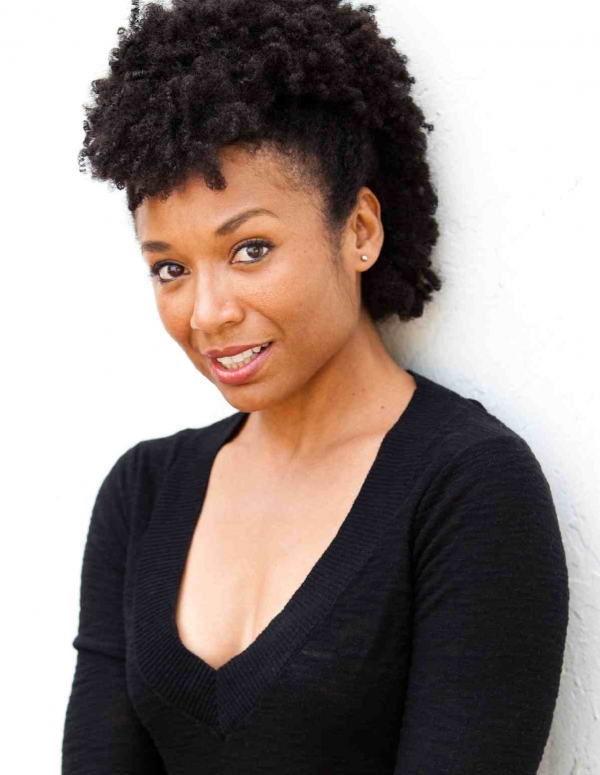 EVA LA DARE as Dawn
Eva La Dare was born in Brooklyn, New York and raised in Fort Lauderdale, Florida. This first generation Jamaican-American with Irish and East Indian roots, began her career as a 10-year old triple threat. Since moving to LA, she has worked and performed with Michael Jackson, Stevie Wonder, Madonna, Mike Myers, Ricky Martin, Ray Romano, Aretha Franklin, Will Smith, Shakira, Christina Aquilera and Usher, just to name a few. Her film and television credits include starring roles in "Corrupt" with Ice-T and "Urban Menace" with Snoop Dogg, as well as roles in "Tortilla Soup" with Hector Elizando, Mike Binder's "Sex Monster" with Mariel Hemingway, "According To Jim", "Malcolm In The Middle", "Spin City", "Everybody Loves Raymond", "General Hospital", "NCIS", and the films "Thank You For Smoking" and "Idlewild". Eva has also starred as the voice and motion of Sheva Alomar in Capcom's "Resident Evil 5" video game. She will soon be seen on "The Mindy Project" this spring and in the zombie comedy "Life After Beth" with John C. Reilly and Aubrey Plaza in 2014.
RICARDO MAMOOD-VEGA as Ray
Born in Argentina, of Sicilian, Gypsy and Syrian descent, Ricardo spent ten years doing action films in Hong Kong before moving to LA. Film and TV credits include The Medallion, Ultraviolet, So Close as well as the shows Criminal Minds, Franklin & Bash and more. On stage: Glengarry Glen Ross, Cuba & His Teddy Bear, The Zoo Story, Chronicle of a Kidnapping and more. His voice-over credits include guest-star roles in the animated series "Star Wars: The Clone Wars"; he has voiced dozens of Cadillac TV spots as their Spanish announcer, and he has numerous on-camera national spots running. He is an avid photographer and lives in Los Angeles with his two children. Find him at Mamood-Vega.com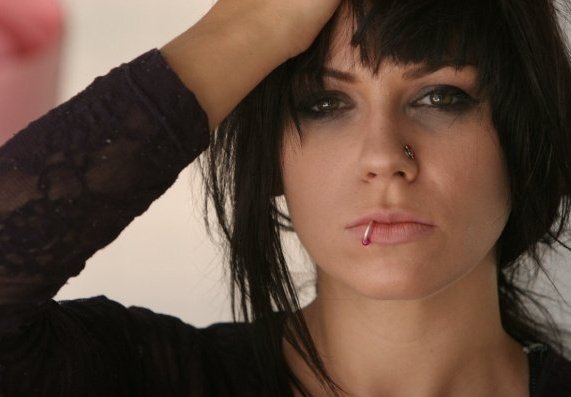 KATHERINE PAWLAK as Lucy
Katherine Pawlak is the lead singer of Sad Robot, an L.A.-based band on the rise. Their unique three-person wall of sound has enabled them to create their own voice in the indie rock scene. Emotional lyrics combined with a heavy power fuzz sound that spans pop to dirty indie rock. With a high-energy stage show and unique musical style this unsigned band has accomplished a lot in their short existence. In 2011 Sad Robot released their debut album, The Beginning of the End. The same year also performed as a Star 98.7/Rocco's Music Nights finalist as the sole musical guest of the LA Kings at the Staples Center. Their single "Hold On" played on KROQ's Locals Only show for 13 consecutive weeks as well as being featured as KROQ's Song of the Day on 5/14/2013 and again on 9/11/2013. Other songs such as "Sing" and the "Obeah Man" were featured on the 2013 Winter X Games; "Hold On" (Reprise) was the promo song on Bones season 8 (FOX), and caught the attention of Roxy clothing using Hold On in their July 2013 "Roxy girls who dare themselves" promo. More of Sad Robot's music made its appearance on the Oxygen network show" Bad Girls Club" and various Indie Films.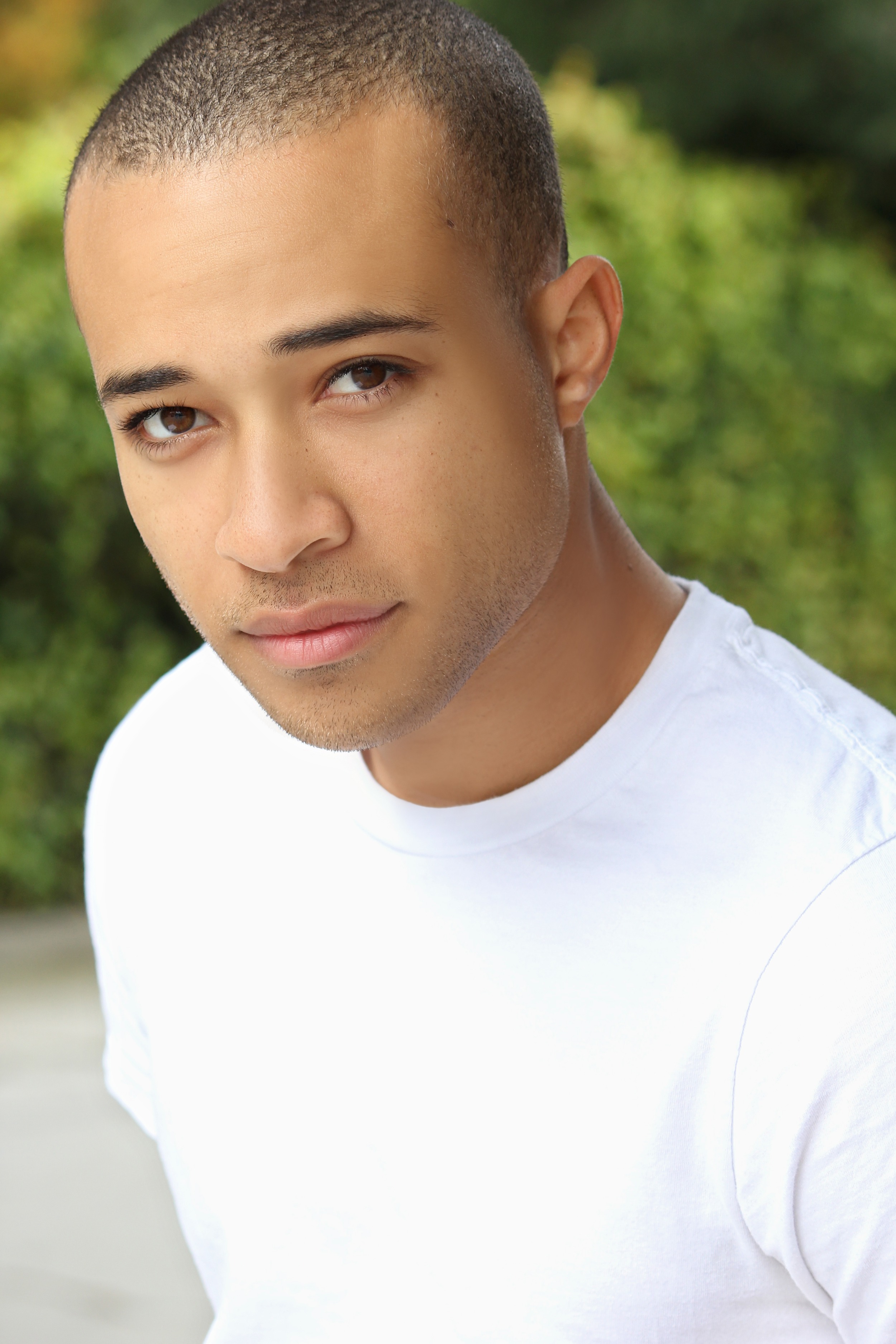 TYLER PARKS as Billy
Tyler Parks is a native of Atlanta, Georgia and spent most of his childhood growing up between Atlanta and Chicago, Illinois. At a very young age, Tyler's family quickly noticed that he had an affinity for dancing and playing "make-believe". When he was 6 years old, his mother enrolled him in local dance classes, and it wasn't long before he was gracing the ESPN Channel in National Competitions. In 2000, Tyler tried-out and made the AllStar Dance Team, which was set to perform later that year in Paris, France for Thanksgiving. That same year he auditioned for his first movie "The Legend of Bagger Vance". Although he was not selected, he found this process of auditioning for a movie quite intriguing. Soon after, Tyler was enrolled in local acting classes. It wasn't long before he was discovered by Atlanta agent, Joy Pervis. Two weeks after signing with Joy, Tyler attended his first audition for a clothing store ad, and "booked it". He began booking almost immediately in print, local, and regional commercials.
Tyler made his first trip to Los Angeles when he was 16 years old. Shortly after returning to Atlanta, he was cast in his first movie role as Terry in Family Curse with Mykel Shannon Jenkins (The Bold & The Beautiful) and Tone Bell (Whitney). Tyler soon hit a TV series streak and was cast in Road Trip, a regional series show, Acting Class, a mockumentary styled show, and then ultimately getting a chance to appear nationally as a guest star on Tyler Perry's Meet The Browns.
Tyler's acting career began to weave in with this dance career as he was cast in several music videos: David Archuleta's "Crush" (American Idol), Young Jeezy's "Crazy World" and Tiffany Scott's "It's Not Me". The young entertainer realized that both skill sets could be used and another could be added… choreography.
Not only by teaching regular classes at two of the most popular studios in Atlanta, he made his way on to the choreography scene by choreographing Kat Graham's "Cold Hearted Snake" video. He went on to choreographing live performances for The Vampire Diaries star, including a VMA Awards performance.
In December of 2010 Tyler graduated Georgia State University with a degree in Journalism and Spanish. Upon graduation, Tyler relocated to Los Angeles to pursue his career. Upon relocating to Los Angeles, Tyler has appeared in television roles in the hit series' Glee and Shake It Up. He has also landed national commercials for Nissan, Old Navy, and Range Rover; and most recently can be seen performing with Mary J Blige at the Halo Awards and Kelly Clarkson at the 2012 American Music Awards.
This year you can catch Tyler as Newsome in RIDE, Emmett Till in The Perfect Sacrifice, Billy in Kepler X-47, Cameron in Swadhisthana, and Josh in The Other Side. He is slated to film Alumnus later this year!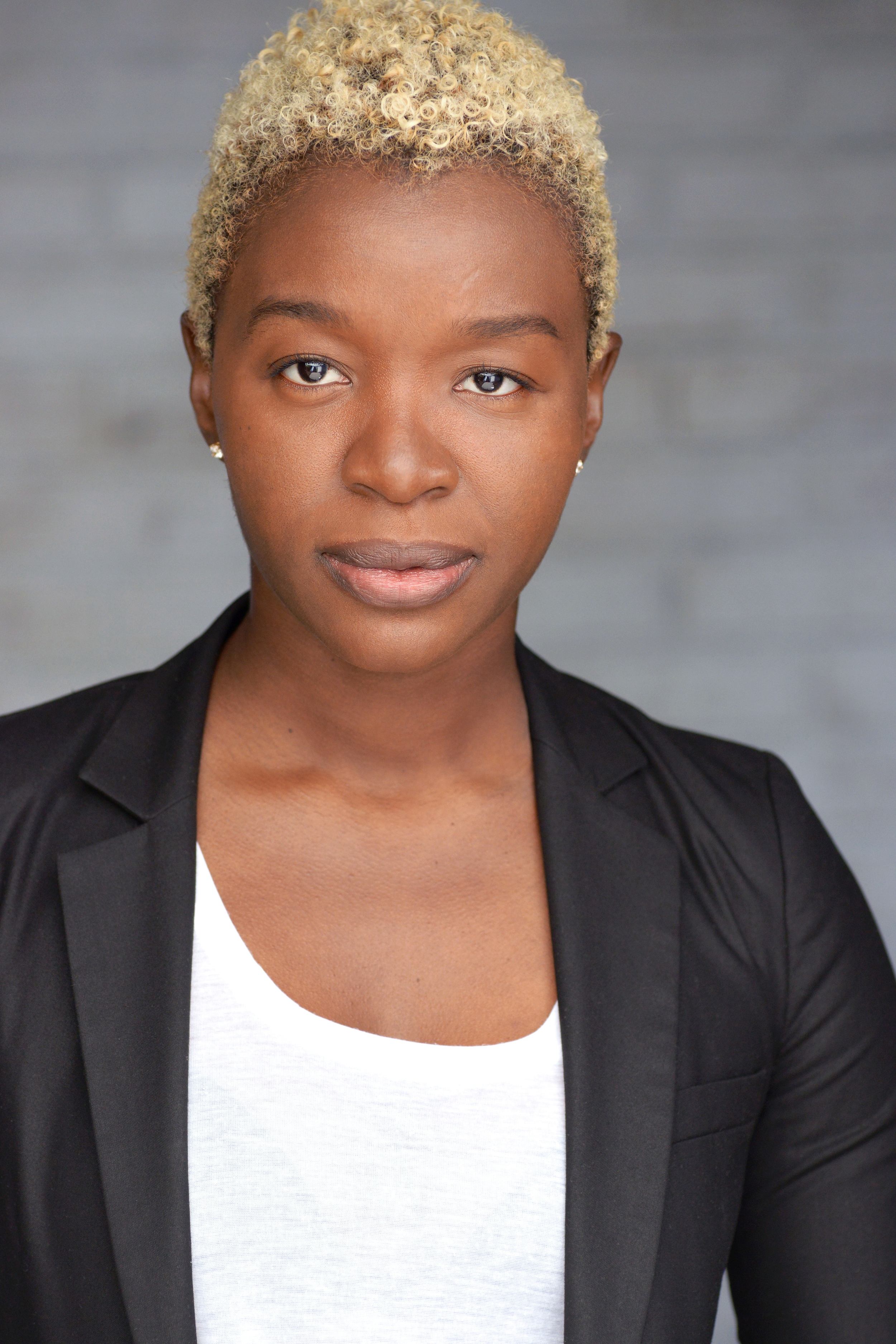 Folake Olowofoyeku as the Alien Sentinel
Folake Olowofoyeku was born in Nigeria and raised in London and Lagos, Nigeria. With the opportunity to move to New York City to study, Folake left Nigeria and while in New York City, focused her artistic endeavors on a B.A (Hon) in Theatre and a Diploma in Audio Engineering from The Institute of Audio Research. After a brief career competing in the NCAA Basketball league, Folake focused on her career as a versatile actress.

She earned a Best Actress Award for her lead role in "When They Could Fly" at the prestigious ReelHeART International Film Festival in Toronto, Canada. Her voice has also been utilized for voice-over campaigns with The Bill & Melinda Gates foundation, The Coca-Cola Company, Money Gram and Emirates Airline.
Henning Fischer as the Alien Sentinel
Henning Fischer was born in Pforzheim, Germany to parents Wolfgang and Ingrid Fischer. He also has two younger brothers named Konstantin and Sebastian. While some actors are inspired by celebrities or childhood fantasies, it was the more tangible subjects of mathematics and international business that helped actor Henning Fischer to uncover a passion for the arts. His global journey, culminating in Los Angeles, has taken him from studies in Berlin and New York to world travel across three continents.
After completing five years of intense training in New York City (at the Stella Adler Studio and the Terry Schreiber Studios), the actor arrived in Hollywood chock full of life experiences. Mr. Fischer specializes in dramatic interpretations of dark characters, and delights in sinking his teeth into psychologically-challenging roles.
He has performed with Germany's "Theater in der Kirche", touring extensively with productions of "Minna von Barnhelm" by Gotthold Ephraim Lessing and "The Imaginary Invalid" by Moliere. In New York, he appeared in "The Amulet" (New Worlds Theatre) and "Cocktails at the Centre of the Earth" (Off-Off-Broadway). Film and television credits include One Fine Sunday (2010) ,Synthetic_World (2010) and Snuff Road (2003) . Mr. Fischer is fluent in German and is happy to volunteer his time for a good cause. In his free time, he enjoys photography and the great outdoors.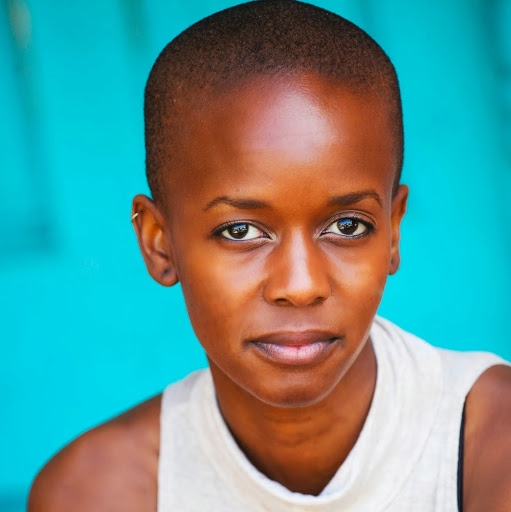 Unati Mangaliso as the Alien Tourist
Jemal Draco as an Alien Tourist
Jemal Draco was born in Los Angeles, California on December 31st, 1986. As a junior at Pacific Palisades Charter High School, Jemal fell in love with the art of acting after participating in the "Merry Wives of Windsor" for the DTASC (Drama Teachers Association of Southern California) Shakespeare Festival. His scene went on to win the first place trophy and a performance at the Ivar Theatre in Hollywood in front of an audience. After another festival and two plays, Jemal graduated high school in 2005 knowing that he wanted to be a professional actor. That summer, he received a full scholarship to the CalArts' CSSSA (California State Summer School of the Arts), where he received his first professional training in acting for the summer.

In 2006, Jemal enrolled in a two-year Meisner based acting program at the prestigious Joanne Baron/D.W. Brown studio in Santa Monica, CA. Upon graduating from the program in 2008, Jemal participated in community theater productions around Hollywood, as well as in many student productions. During that same time, Jemal paid his bills and observed life on set for an actor by doing background. In 2009, he received his first role in a motion picture as a fearless rebel named Tyler in the horror film "Jack The Reaper." His co-stars on the film included Oscar nominee Sally Kirkland and horror legend Tony Todd. In 2011, "Jack The Reaper." garnered the award for best Horror/Sci Fi Film at Cannes Independent Film Festival . Jemal is currently represented by The Levin Agency and managed by Rectangle Entertainment.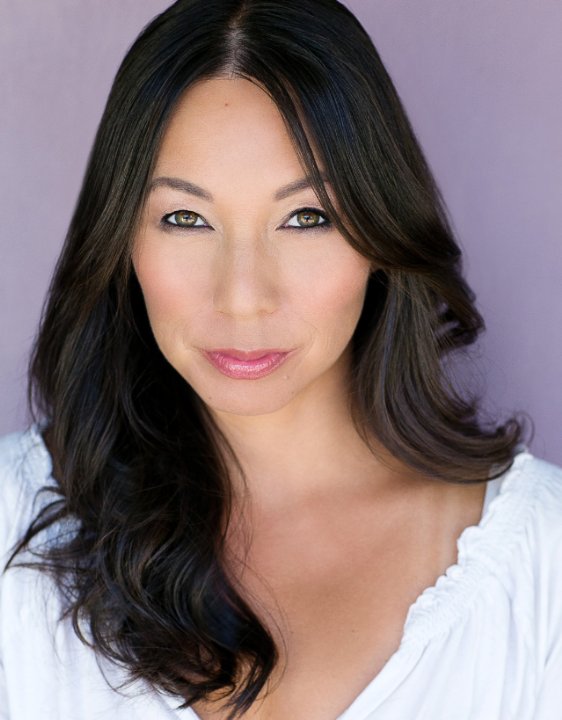 Elaine Mani Lee as an Alien Tourist
Elena-Cristina Marchisano as an Alien Tourist
Elena-Cristina Marchisano was born in Piatra Neamt, Romania. As a child she liked two things, acting and Tom and Jerry cartoons.

She loved to perform in front of people from a very early age. During dinner parties she enjoyed dancing on the table and reciting poetry for her parent's guests. During primary school the great actress Adria Pamfil directed her in a few projects. Besides acting, she also dreamed of becoming an airline pilot.

As a young woman, Elena-Cristina read the works of C. Noica, E. Cioran, Ancient Greek Theatre and Sci-Fi Literature. She was also inspired by the music of Beethoven, Wagner, Bizet, Karl Orff, and rock.

In 1997 she prepared her examination to enter the U.N.A.T.C "I.L. Caragiale" with Adriana Popovici and Radu Gabriel. Passing her entrance examination, Elena-Cristina was a student of Ion Cojar, the celebrated actor, director and teacher, in Bucharest.

A working actress since 2001, she has performed in plays by Chekov, Shakespeare, Gorki and, Moliere, and Lessing, among others. She has also worked in TV and film, being cast in Romanian as well as English-speaking roles. The two theaters that she is mostly associated with in Bucharest are Odeon Theatre and Bulandra Theatre.

In January 2009, Elena-Cristina moved from Bucharest to Los Angeles, CA, where she lives with her husband, Matteo Marchisano-Adamo.